Description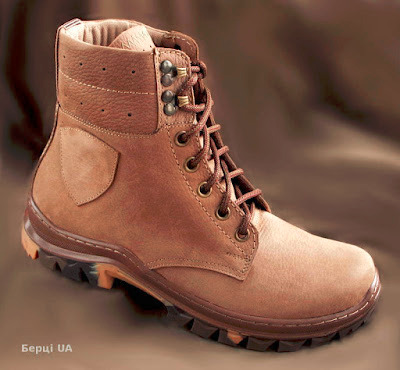 Product: Bertsi / Ukrainian Bespoke Boots
At Bertsi UA, we take pride in providing top-notch boots that cater to the needs of first responders worldwide.
Our boots are made with high-quality materials that ensure durability and comfort, making them perfect for those who put their lives on the line to protect us. But our commitment to serving our community doesn't stop there.
For every pair of Bertsi UA boots purchased, we donate a pair to first responders in Ukraine.
We believe that everyone deserves access to reliable, comfortable, and safe gear, and we're honored to be able to make a difference in the lives of those who serve.
So why not join us in our mission to provide the best boots to those who protect us?
Materials:
High-quality natural cattle leather
Ukrainian production leather for all shoe components
Leather with increased moisture resistance
Leather thickness:

Souzka (toe) and free (sidewalls): 1.8 – 2.0 mm
Tongue-valve: 1.6 – 2.0 mm
Interior decoration: 0.6 – 1.1 mm
Main elements of the shoe (if using leather with increased moisture resistance): 1.8 — 2.2 mm
Design:
Designed for increased loads
Moisture-repellent properties preserved for a long time
Suitable for military use
Dimensions:
No specific dimensions provided. Size options may vary depending on the retailer or manufacturer.
Weight:
No specific weight provided.
Additional Features:
Durable construction
Suitable for use in various weather conditions
Provides adequate support and protection for the feet.